Hand Turnover Pasty Mc & Die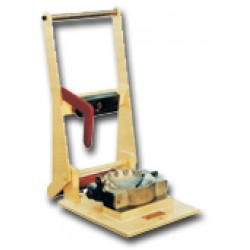 Product Code:
HPM/D
Unit:
Each
Availability:
Out Of Stock
SKU:
HPM/D
Hand Turnover-Pasty Machine & Die (Of your Choice) See our range of Pasty Dies
This machine is specially manufactured for the small baker by Crypto Peerless, who know more than almost any other manufacturer about their particular needs. Can produce pasties up to 6 inch in size, in either Top Crimp or Turnover styles. The 'PASTYMATIC' is a robust steel construction, with aluminium moulds and is easy to operate with unskilled staff. An ideal piece of equipment for the small baker.
Moulds are made from Aluminium and 100+ various types are now available.
Youtube Video